08/2019: now hiring
---
ARCHIVED (up to July 2019)
Summer 2019: I am moving to Mechanical Engineering at the University of Nevada, Reno to do some manufacturing-inspired mechanics on a riverbank in the steppe. Look out for a new and hopefully better website.
Spring 2019: Virginia Tech kills off its well-regarded, non-lucrative undergraduate degree in mechanics. The surreal replacement of mechanics with biomedical engineering is nearly complete, with mechanics faculty reduced from 25 to 9 in the few years I have been here.
03/2019: Sessions at the APS March Meeting:
One
on mechanics of materials processing and
two
on
discrete things including structures, geometry, and graphics.
12/2018: Harmeet Singh defends his Ph.D., the first from my group.
Autumn 2018:
Bendy straws
in the
Boston Globe
and
Physics Today
.
09/2018: The sixth Virginia Soft Matter Workshop was held at Virginia Tech. More info
here
.
09/2017: Form and deformation in solid and fluid mechanics workshop in Cambridge:
link
08/2017: total solar eclipse in TN. worth the trip!
01/2017: Variational Models of Soft Matter conference in Chile:
link
10/2016: Geometry and Materials Sciences (GEMS) workshop at Okinawa Institute of Science and Technology:
link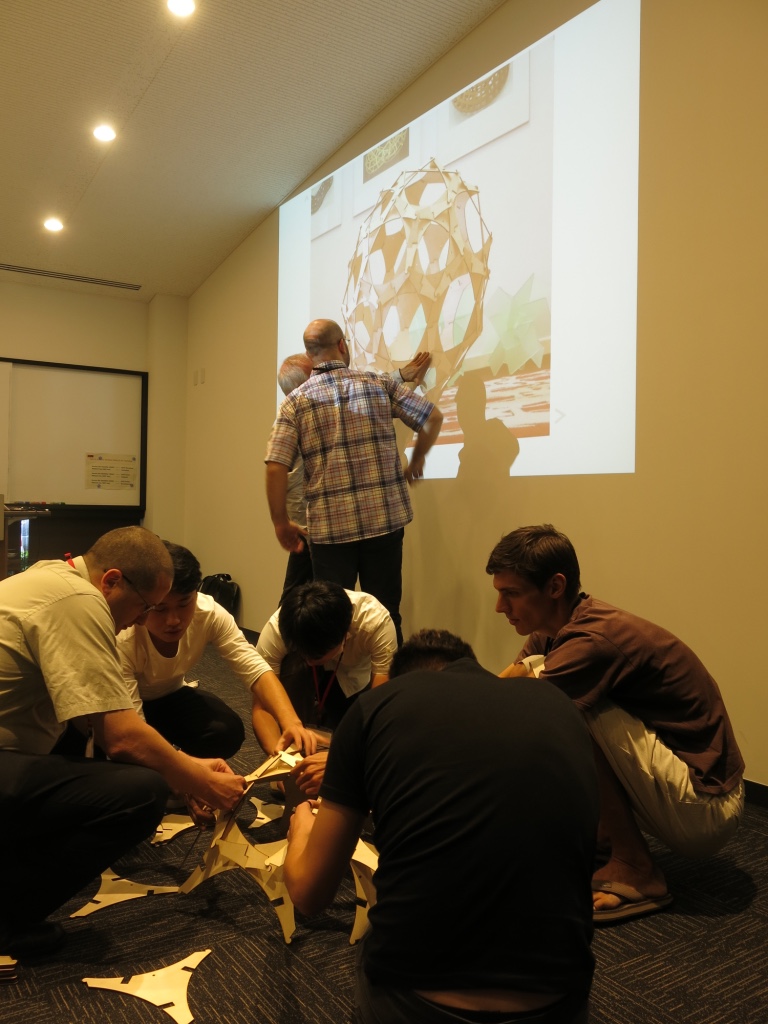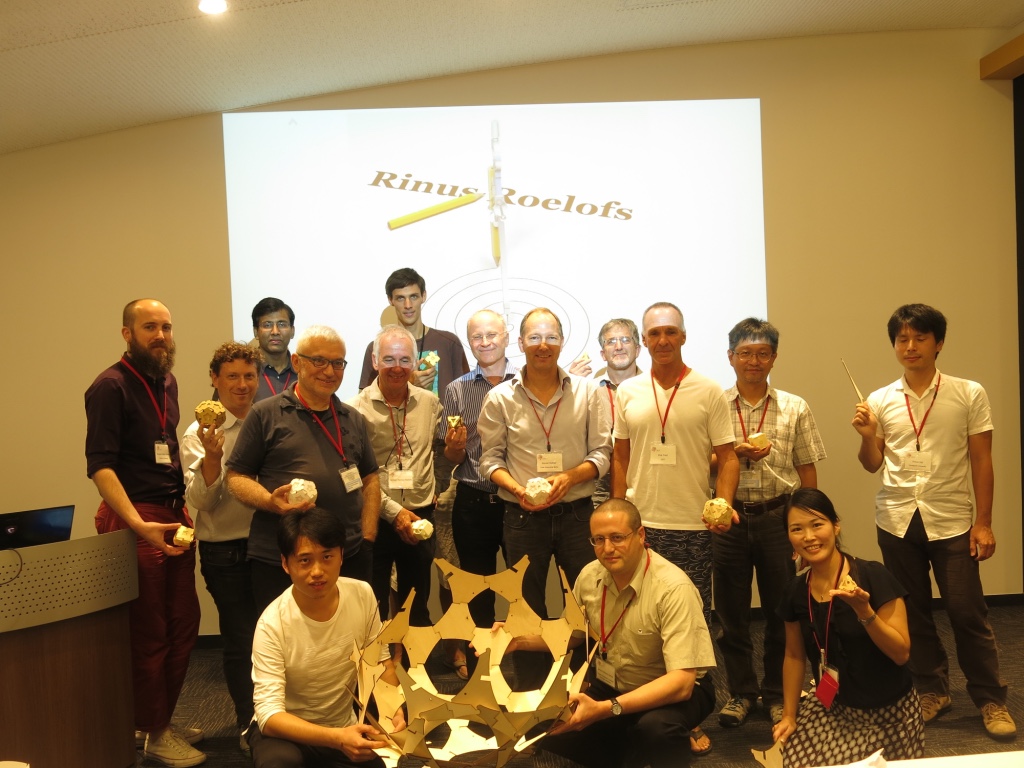 picture credit:?
08/2016: ICTAM !!!!!
03/2016:
Sheets
at the Kavli Institute for Theoretical Physics, and
two
sessions
on geometry and dynamics of slender structures at the APS March Meeting.
02/2016: The new
Center for Soft Matter and Biological Physics
has formed.
10/2015: Check out the symposium on soft mechanical structures (under the mechanics of soft materials focus area) at the
52nd SES Meeting
.
05/2015: My first student, Brato Chakrabarti, defends his M.S.
03/2015: Check out the
session
on the mechanics of defects and discontinuities at APS March Meeting.
10/2014: The second Virginia Soft Matter Workshop will be held at Virginia Tech on October 4th, 2014. More info and signup
here
. Thanks to GSNP and Virginia Tech (departments of mechanics and physics, college of science, and others) for sponsorship.
04/2014: One of the last mechanics departments, mine, is being merged with biomedical engineering. Many a libation shall be poured.
03/2014: I am co-organizing an invited symposium on Toys and Mechanisms at the 2014 APS March Meeting in Denver. Should be a blast. More details
here
. Thanks to GSNP for sponsorship.
Update: session had great attendance and P.-T. Brun got to twirl a lasso for BBC News.
Autumn 2013-Winter 2014:
Skirts
have received some attention, being the second-most downloaded article from NJP in its first month online (most downloaded? penguins! can't win there). Decent articles in
New Scientist
,
Pour La Science
(Noether's theorem in a popular magazine? vive la France!),
Pour La Science again
(this time an article about G&eacuter&ocircme— if you get the full article you will note that some editor felt the unfortunately very common editorial urge to mistakenly call our analytical solutions "simulations" instead of properly lifting a quote verbatim from the article), and a lot of nonsensical hack jobs elsewhere.
Update: the work was featured on WAMC/NPR's
Academic Minute
and
The Best of Our Knowledge
.
Summer-Autumn 2013: The
chain arch
is getting a bit of attention, thanks to Steve Mould's
chain siphon
and some enterprising
Redditors
and
YouTubers
. See also: awesome video on top of a
parking garage
, Gordy Judd's collection of
experiments
in his own garage, Aitor Coteron's
videos
, and a confusing article in
El HuffPo
. Finally, papers by
Virga
and
Biggins
, and coverage in
Nature News
and elsewhere. The resulting comment threads at Scientific American and the Daily Mail show that this problem seems to really attract obnoxious know-it-alls; both layman and scientist seem to think they SHOULD and thus DO already understand how simple objects behave, and many physicists live under the illusion that classical mechanics is easy.